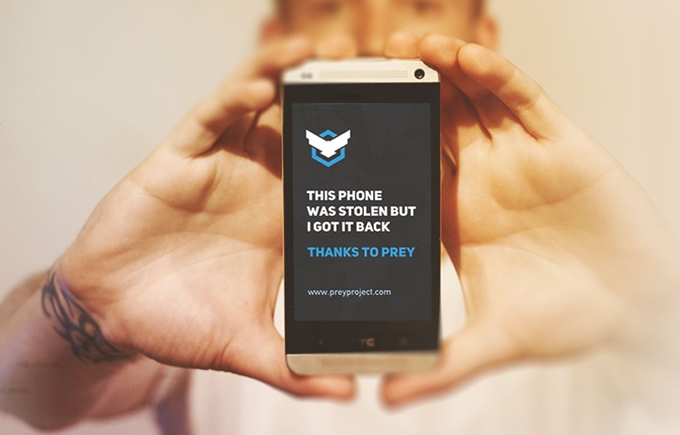 Prey is an anti-theft and tracking app that helps you track and monitor the activity of a lost device. Whether you want to use the app as a way of monitoring the whereabouts or communications of your child/teenager (much like Highster Mobile) or need to remotely wipe your lost/stolen device, send the device messages or take photos (much like FlexiSPY) it's up to you. Prey is a useful app as it actually combines the best of both from these other apps.
The Prey app is available for free download on the Apple App store and Google Play.
You register on the mobile device and use the credentials to create a web account. Once set up, the app works as you'd expect. The web interface is very smooth and nicely designed. You have tab options to Locate, Track Location, Alarm (send an alarm and a message to the device), Retrieve files, Remote Lock, Hide Prey icons, Record Audio, Record Video, Take Photo, Wi-Fi Neighborhood, Scheduled Automations and Control Zone Actions. Each of these represent different requirements and stages, from finding out if you left your device on the bus, through to wiping the data to prevent serious threats like identity theft and a thief accessing personal information.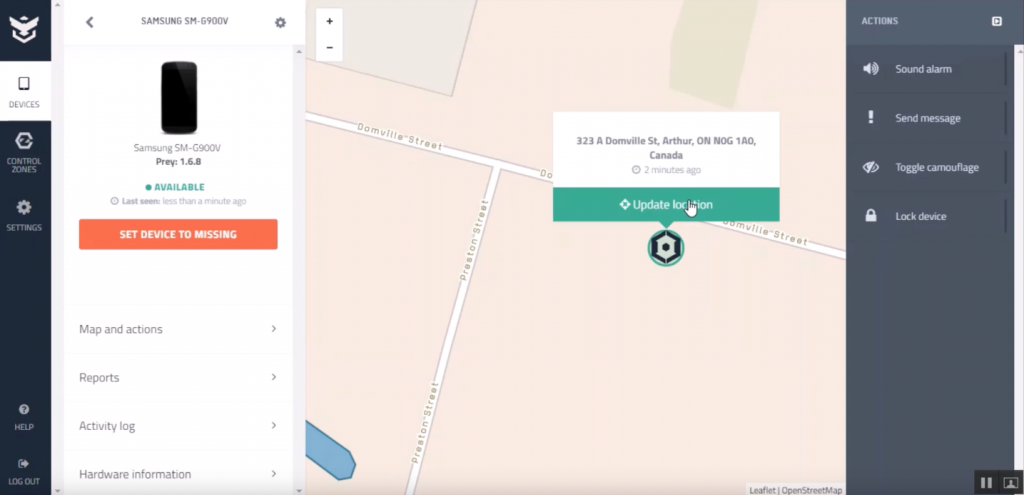 Considering the app blends the functionality of both FlexiSPY and Highster Mobile, it's actually quite cost-effective. At $5 per month, it'll cost you less than $60. Now, while Highster Mobile offers a one-off payment of just $69.99 there are some things it just doesn't do – such as Taking photos and screenshots. At the other end of the scale, FlexiSPY could put you back $349 or more per year. Prey therefore is a fuller-featured and more wallet-friendly option.
If you've lost your phone, or worse still had it stolen, it's this kind of app that might rescue it. That is as useful as an app can be in my opinion. That said, it's hopefully an app you might never have to use!
I think this a superb app which blends the functionality of both FlexiSPY and Highster Mobile, both of which we have reviewed recently. This app is more expensive than Highster, yet far less expensive than FlexiSPY and functionality is arguably better than either with Prey, The fact that it is subscription-based with no one-off payment option might put users off, but if you're serious about the security of your device, it's perhaps worth a try. Prey even has a free plan which allows you to track up to three devices, so definitely check it out!