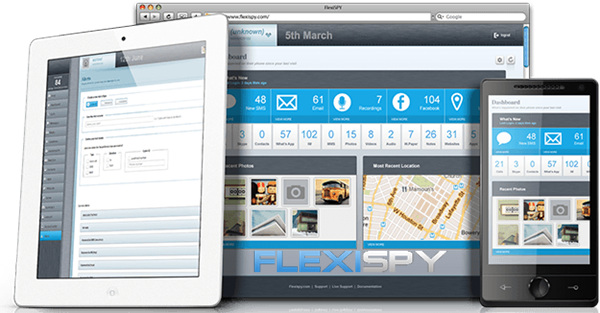 FlexiSPY is one of the most advanced spy phone apps in the world. It has everything you'd expect in a phone monitoring system, and more. It records phone calls, captures keystrokes, lets you read email, SMS, Facebook and WhatsApp messages, track device locations and even remotely turn on microphones to record conversations—all without the user knowing.
It's not cheap, however, the FlexiSPY Extreme starts at $199. This FlexiSPY review will help you decide if the extreme version of FlexiSPY is worth the money.

Please note: In order to install FlexiSPY on an iPhone or Android phone, you must jailbreak or root the device. If you're new to cell phone tracking, I recommend that you start with mSpy (for iPhone, no jailbreak required) and SpyBubble (for Android, no rooting required). But if you're already familiar with jailbreaking/rooting, and need advanced features like call recording, call interception, and spying on instant messages, FlexiSPY is a great option.

Getting Started
After purchasing the FlexiSPY App, you will receive a confirmation email that contains your login information and step-by-step instructions for installing the app.
To get started, visit the FlexiSPY online portal on your computer, then select the device that you want to install the spy app on and follow the on-screen instructions.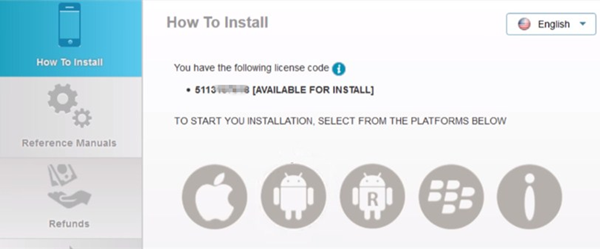 Once the app is installed, data from the target phone is secretly sent to the FlexiSPY server. You can log into the FlexiSPY portal from a computer or smartphone to view activity reports.
FlexiSPY Features & Packages
It comes in two versions – Premium and Extreme. The premium version offers the basics you'll find in many other spy software, with the exception of call interception and call recording. These two features are offered in the Extreme version. On the FlexiSPY website there is a comparison chart, so you can easily match the features that are most important to you.
FlexiSPY Premium Version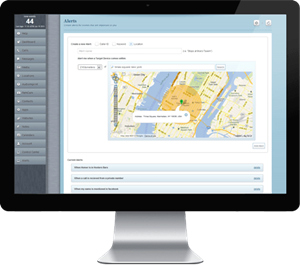 The premium version has all the standard features you'd expect from a spy app, allowing you to track every text message, call, website visited, and multimedia file on your target's phone.
It captures even more on a rooted device, such as Facebook activity and instant messages sent via WhatsApp, Facebook Messenger, and Skype. FlexiSPY has continued to add new features to its spy app since it first launched.
Here are some other premium version features:
Keylogger. Every keystroke typed on the target phone is captured. You'll be able to see every username and password.
Track GPS location. It uses GPS to track the phone's location. You can view their location history on a map, and track their current location in real-time.
Keyword Alerts. You can set up text or email alerts that will notify you if the phone sends or receives messages with certain words.
Take Screenshots. You can remotely take screenshots of the apps they use.
Have a look at the demo to see it in action.
FlexiSPY Extreme Version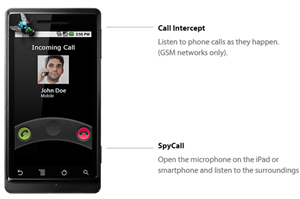 The Extreme version allows you to listen in to and record calls, send fake text messages, and remotely control the phone's camera and microphone. Some of the key features of FlexiSPY Extreme include the following:
Live Call Interception
Call Recording
Listen Live to Phone Surroundings (bug their phone secretly)
Ambient Recording (record their phone's surroundings)
Remotely Take Photos
How Do The Advanced Features Work?
Live Call Interception is a feature that allows you to intercept calls on the target phone to be monitored while they take place, without the phone user's knowledge. How this feature works is you're hooked into a call as a third party. It's similar to being on a conference call, only nobody knows you're on the line. Your phone stays muted. The one condition is the target device needs to be capable of 3-way calling, so check with the phone carrier to ensure this feature is enabled and/or available. Learn more about how to set up Call Interception.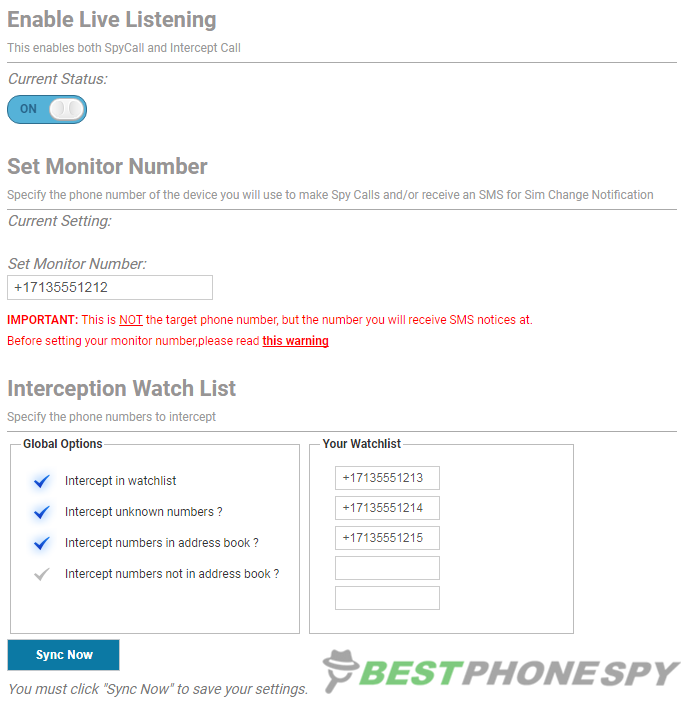 Call Recording lets you record both incoming and outgoing calls (including WhatsApp and Skype calls). You can record calls that are made to and from specific numbers only. All recordings are uploaded to your FlexiSPY account. From there, you can download recordings directly to your computer.

Ambient Recording is similar to Call Recording and allows you to secretly record what's going on around the phone. Here's how it works: Under the Call Controls in the FlexiSPY online portal, click Start Ambient Recording and enter the number of minutes you want to record. This turns on the phone's microphone in stealth mode and records conversations taking place near the device.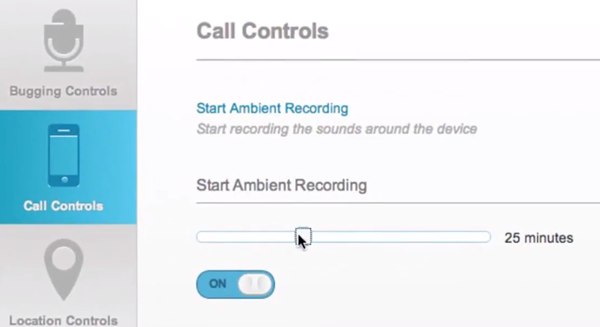 The FlexiSPY Extreme comes with a host of advanced features, making it an excellent choice for power users. Please note that these features are only available on a jailbroken iPhone or rooted Android device.

How FlexiSPY Works

This is how it works. You download and install the FlexiSPY app on the phone that you want to monitor, it silently works in the background recording the phone activities and uploading them to its own server. It can even turn on the phone's microphone remotely to act as a bug. When you're ready to view activity reports, simply log in to your FlexiSPY account, and you'll be able to see their texts, emails, social media messages, phone calls, GPS location, browser history, photos, contacts and more.
How to get it
FlexiSPY is not available on the Apple App Store or Google Play, so you'll need to go to FlexiSPY's website to download it. In most cases, the installation process is fairly straightforward. The setup wizard will guide you through the steps to install the app.

FAQs
1. What do I need to do before installing FlexiSPY?
Get their device in your hand physically (including the passcode).
If the device is an iPhone or iPad make sure you jailbreak it first before installing FlexiSPY.
If the device is an Android phone and you want the additional features that require root access make sure you root it first before installing the software.
We strongly recommend that you create a backup of the device before you initiate the rooting/jailbreaking process.
Be at a computer to log in your online portal to start the installation process.
2. Is FlexiSPY hidden?
The FlexiSPY app is designed to be invisible to the phone's user. Once installed, the app hides itself inside the target phone and remove its launcher icon.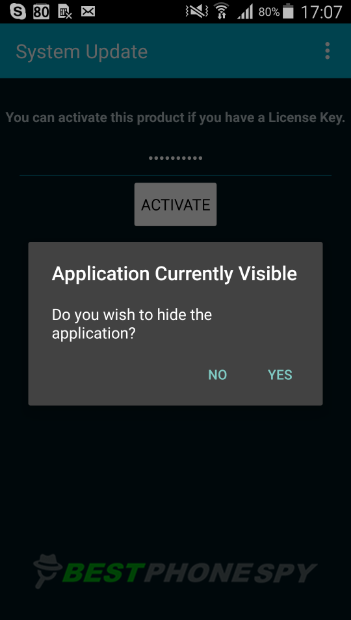 3. Is FlexiSPY legal?
In most countries, it is legal for parents to monitor their children's' phone activity. Employers also have a legal right to monitor employees' activities on employer-owned devices. However, it is illegal to install FlexiSPY on a device owned by someone else. Laws may vary from state to state, so check local laws before using it.
Lately there's been a lot of legal hassle with StealthGenie. FlexiSPY is based outside of the United States, whereas the other notable spy software providers aren't. Their unique location (Thailand) allows them to work through a loophole. They're able to evade the legal hassle StealthGenie is currently facing. FlexiSPY does include a disclaimer on its website, saying that it is responsibility of the user to comply with all applicable laws in their country.
4. Is it possible to transfer the license to another phone?
Yes, you can transfer the license to another phone. You will need to deactivate your licence on the old phone before activating again on the new phone. If you need activated software on multiple devices at the same time, you must purchase additional licenses.
5. What do I do if I have a problem?
FlexiSPY offers 24/7 live chat support, phone support, and email ticket support for users who experience issues. The company also offers a premium installation service, through which FlexiSPY technician will root or jailbreak the phone and install the software for users. In addition, the website has a series of videos explaining how to use all the features of the software.
Compatibility
FlexiSPY is compatible with all major operating systems, including Android and iOS. Sadly, it doesn't work on every operating system, so you should make sure that your target phone is running a supported operating system.
FlexiSPY can run on the following operating systems:
Android: Android 4.0.3 to Android 11
iOS: supports versions up to iOS 14.x
FlexiSPY has finally launched a desktop version for Windows and Mac. The following operating systems are supported:
Windows: Windows 7 and up
Mac: OS X Mavericks (10.9) up to macOS Sierra (10.12)

Pricing and Plans
As of right now, They offer several packages to meet your needs. Prices are as follows:
FlexiSPY Extreme: $199 for three months or $349 for one year.
FlexiSPY Premium: $68 for one month, $99 for three months or $149 for one year.
FlexiSPY Lite: $29.95 per month.
FlexiSPY Computers: $68 a month, $99 every three months, or $149 a year.
The FlexiSPY Premium offers the best value for your money, is packed with features and is competitively priced. The FlexiSPY Extreme is very expensive, but once you've tried it, you'll know it's worth it. You also have to keep in mind they are the only ones currently offering call recording, call intercept and ambient monitoring. The U.S. based companies such as highster mobile, mobile spy and mspy cannot offer these features. Another added benefit is since the company is not located within the United States, you won't pay any additional taxes and no VAT charges. The price you see is the price you pay.
There's no free trial, but FlexiSPY offers a 10-day money-back guarantee if you're not satisfied with the software.
Where To Buy: www.flexispy.com

How To Get Started
Purchase license for target device.
Jailbreak or root target device.
Install software and activate target device.
Open Control Panel dashboard and watch FlexiSPY do its magic.
Watch the video below to see the step-by-step process.
Conclusion
FlexiSPY costs more than most spy apps, but then it also gives you more features, better performance, and superior support. If you're willing to pay a bit more for a premium experience, the FlexiSPY Extreme is your best choice.