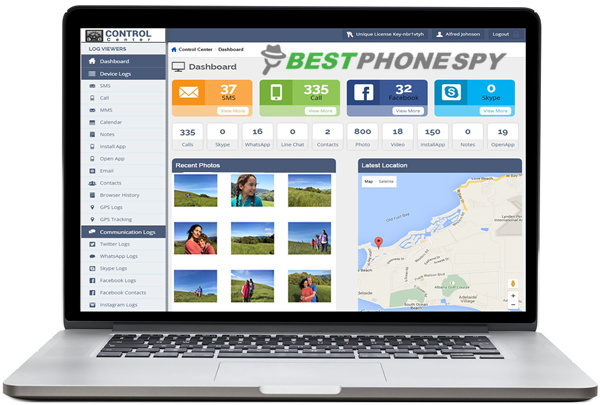 Highster Mobile is a cell phone spy and monitoring software that allows you to secretly monitor your children, employees, or loved ones without them ever knowing it. The app is available for both Android and iOS devices and is developed by ILF Mobile Apps, a company based in Bohemia, New York, that specializes in mobile security.
Highster Mobile lets you monitor their smartphone usage and location remotely from your own phone. It's easy to use and can be set up in less than five minutes — and best of all, you don't need to root or jailbreak the target phone to install it.
The best part about Highster Mobile is its price – one of the cheapest in the industry. Most spy software companies charge several hundred dollars per year to use their services. If you want more features, you'll have to pay extra to upgrade to a higher plan. That's not the case with Highster Mobile. Highster asks for a one time only payment of $69.99 for unlimited access to their full suite of features. That's a great deal, right?
And if you're not sure what I mean by "full suite of features", don't worry… I'm about to go over that, plus more, in the rest of this review. First, let's discuss exactly how it works.
How it Works

Highster Mobile was designed to be easy to use even if you don't have any experience with cell phone monitoring. Once you've made your payment, you are given instructions on how to install the spy app onto the phone you want to track. It's a very simple process, but if you need help, the support team is there to give you a hand.
After the spy app is downloaded and installed on your target phone, it is hidden from view and will not be seen by anyone who uses the phone. The only person who will know the app is on the phone is you, and no matter how hard the phone user searches, they will not be able to find it.
You can then access the Highster Mobile control panel from your device of choice – PC, smartphone, tablet, etc. From there, you will be able to access their call logs, text messages, contact lists, location information and other data. Your control panel will be your "operation center" for not only monitoring the phone, but also tracking it, downloading user logs, and everything else.

System Requirements and Installation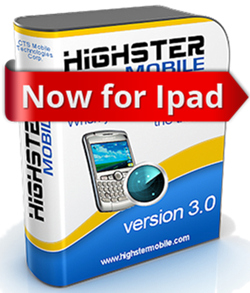 The app can run on iOS devices (iPhone, iPad) and Android devices. The following operating system versions are supported:
Android version 2.1 or later. Works on both rooted and unrooted phones.
The no jailbreak version is compatible with all iOS versions. Apple ID and password of the target iOS device is required.
Jailbreak version: iOS 6 – 8.4. The target iOS device must be jailbroken.
Note: To install the app, you will need to have physical access to the target phone for 2-3 minutes. For the no jailbreak version, you don't need to install anything. Simply enable iCloud backup on the iPhone, then enter the Apple ID and password to your online control panel.
For testing purposes, I installed the app on my Samsung Galaxy S5. Once installed, the app hides itself in the phone's memory to avoid detection.
The installation process is pretty straightforward:
Once purchased, you will receive an email with your login information and instructions. In this email, you will find a link to the Installation Dashboard, which will guide you through the installation process. Here's what it looks like: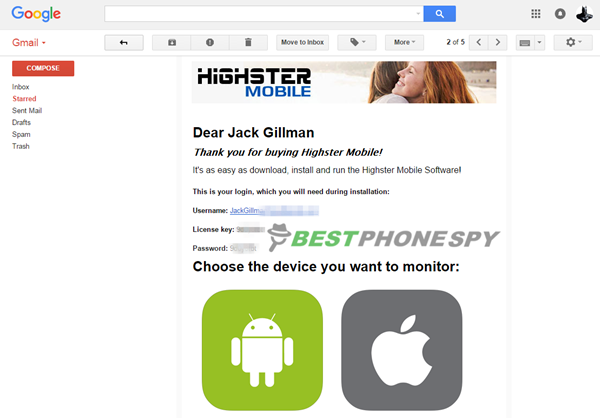 Log in details for your online account (control panel) will also be in this email, which is where you would view activity logs. Please note that you will need to have the monitored phone in your hand to install the app. This is the only time you will need physical access to the phone.
The following steps detail how to install it on an Android device.
Step 1: Open the phone's browser and type the given URL in the address bar. Download the spy app, and install it on the phone.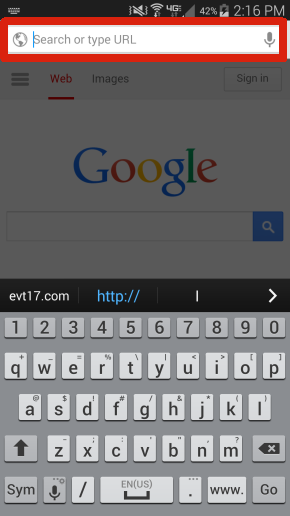 Step 2: Now launch the app, enter their phone number, and activate it using your License Key. Tap Submit.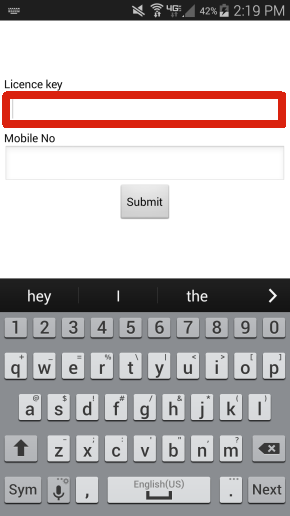 Step 3: You should get a confirmation message that says "Registration successful". Tap OK. The app will be automatically hidden from the phone. Done! It really is that simple. This is the easiest-to-use Android spy app on the market today.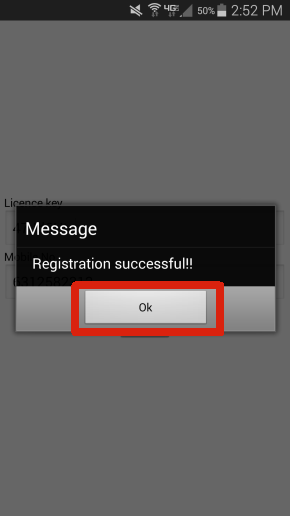 Once you complete the steps above, you can login to your account from any computer to remotely view logs.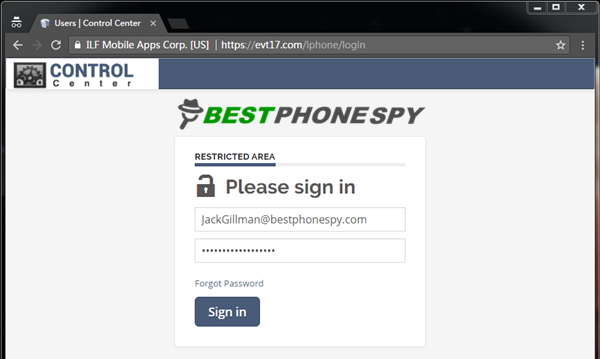 I have tested this app on both my iPhone 6 Plus (it is jailbroken and running iOS 8.1), and my Samsung Galaxy S5 (running Android 4.4 Kitkat), it worked very well on Android, but I couldn't get it to work on my iPhone.
From my experience, If you're not sure how to jailbreak an iPhone, I'd recommend using their No Jailbreak version – it is easy to use and works on non-jailbroken iPhone and iPad.

FAQs
1. Do I need to root the phone before installing the app?
Highster Mobile doesn't require the phone to be rooted. It works with both rooted and non-rooted Android devices. Rooting is required ONLY if you want to monitor the instant messaging apps like WhatsApp and Facebook Messenger.
2. Can I install it remotely?
You will need to have physical access to the target device at least once, to install the spy app. After that, you can spy on the phone remotely via your online account, without having to touch it again.
3. Do I need to connect the phone to a computer to install?
You do NOT need to connect the target phone to a computer during the installation process.
4. How long does it take to install the app?
On the phone I used for testing, it took about five minutes. Installation is simple and straightforward. Once installed, the app runs silently in the background, with no visible sign of its presence.
5. How long does it take for recorded activity to appear in my account?
As long as your target phone is connected to the internet via cellular data or Wi-Fi, then the phone activity will appear immediately in your account. Once you have installed the app, you can log into your account at https://evt17.com/iphone/login and begin monitoring.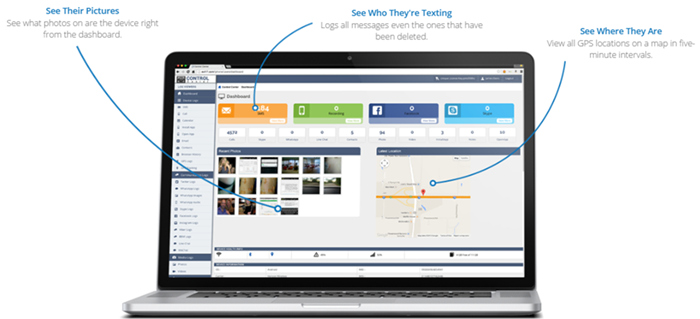 Highster Mobile Features List
Cell phone spy software has become a popular way for parents to keep tabs on what their children are up to, or for employers to keep tabs on their employees. It basically tracks all of the actions the person performs on the device being spied on. If used in the right way, it can be an extremely effective way to further ensure your children's safety or protect your business interests. Here is a list of the features you get with this software:
1. Live Control Panel. Highster Mobile is known for having an extremely user-friendly control panel. This control panel allows you to monitor the target phone, create time triggers, tweak display options, and more in real-time and from one central location.
2. Text message monitoring. It goes without saying that text messaging has become the most popular form of communication for the general population. With this app, you can easily monitor their text messaging activity, including incoming and outgoing text messages, contact information for texts, photo messages, and more.
3. Phone call monitoring. Monitor both incoming and outgoing phone calls. Each call will come with contact names, phone numbers, and the date and time of the call.
4. GPS Location Tracking. Track the exact location of the target phone via state-of-the-art GPS-location technology. Not only can you track the phone's current location, but you can also track its location history using the map in your control panel.
5. Stealth Camera. Remotely control their phone camera to take a secret picture to view the phone's surroundings.
6. Browser History. View all past websites that were visited on the phone, along with all saved bookmarks.
7. Photos. All the pictures that are taken from their phone are uploaded to the control panel for you to see. These pictures have other information as well, such as the time and date on which they were taken.
8. Emails. You can safely monitor both incoming and outgoing emails using either the target phone's detail email app or the third-party Gmail app (if that's the app they use). In addition to being able to read the actual message, you'll also be able to see the senders and recipients of each email.
9. Contacts. The contacts feature uploads all the contacts from their phone on to the control panel. In cases where additional information of the contact has also been saved on the phone, then that information is also uploaded.
10. Social Media Monitoring. Monitor what your child is doing on social networking sites like Facebook and Twitter. It's all tracked and viewable from your account online. Note that this feature is only available on a rooted Android phone.
11. Remote Uninstall. If for whatever reason you need to quickly and discreetly uninstall the app from their phone, you can without ever having to gain direct access to the phone.
The above is just a small sample of what Highster Mobile offers its users. If you'd like to see a complete list of the features available, click here.
Final Verdict
The features available with Highster Mobile are very similar to those offered with other cell phone spy software. What sets it apart from the competition (in a good way) is its price point. To be able to have full access to ALL of its features at one low cost is reason enough to buy this software. For that reason, and its ease of use, I give this software my complete recommendation.
To find out more about Highster Mobile and to answer any questions you may have, please go to https://www.highstermobi.com