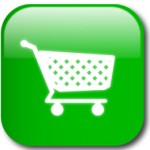 Cell phone monitoring software, also known as cell phone spy, is a type of surveillance technology used to monitor and record all activity on a target's phone. The recorded data can be accessed through a web-based portal.
Cell phone spy software allows parents to monitor the activities of their children's smartphones, and employers may wish to use such software to track the whereabouts of their employees while using company-owned mobile devices.
Here's what you need to know to buy a cell phone spy software.
1. Compatibility: iOS or Android?
When choosing a cell phone monitoring solution, it is important to make sure that the software is compatible with the phone's operating system. Almost all mobile spy software can only monitor iPhone and Android smartphones.

Check out five of our favorite spy apps for Android and iOS devices »
First, you need to find out what operating system (and version) the phone is running. Then go to the software vendor's website and click on "Compatibility", if your target phone is on the list of supported devices, then it means that it has been tested and proven to work.
If your target phone is not on the list, then it probably won't work. You may need to contact the company's technical support and ask them if your phone is supported.
2. What features do you need?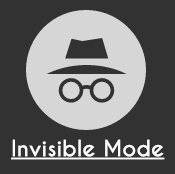 If you want to spy on someone's cell phone without them knowing, an invisible mode is a MUST. If you'll need to spy on WhatsApp messages, instant messenger monitoring is a useful feature. Keylogger is also an excellent tool and allows you to secretly capture every keystroke entered into a phone.
Cell phone monitoring software includes many features that can help you spy on iOS and Android phones effectively. Some of the features require you to jailbreak or root the monitored device, but there are many features that don't require jailbreaking or rooting. Please read below for additional information.
Jailbreaking. Apple has blocked spy apps from the App Store – so if you want to download a spy app on the target iPhone you'll need to jailbreak the device. However, if you don't want to or can't jailbreak, you can use the no-jailbreak edition of mSpy. mSpy has recently released a new monitoring solution called "mSpy without Jailbreak" that enables you to spy on an iOS device (iPhone, iPad, or iPod touch) without jailbreaking the device. For more information, go to: www.bestphonespy.com/mspy-review/.
Rooting. The spy app usually works with both rooted and unrooted Android phones, but some advanced features, such as call interception and instant messenger monitoring, will not work if the phone is not rooted. Learn more on how to root an Android phone.
IMPORTANT: Rooting your phone may void its warranty. Before jailbreaking or rooting a device, be sure to create a backup of the device using iCloud/iTunes or Android Backup Service.
3. Is it legal?
According to Wikipedia, it is illegal to install spyware on a phone owned by someone else. The spy software is legal as long as you install it on a phone you own yourself. If you use it to monitor your child's phone activity, you're doing nothing wrong. However, if you install the software on a phone you do not own then you may be violating state and federal laws.
According to the mSpy website, a person must have legal access to a mobile device to install it. For example, if you're an employer monitoring your employee, the phone should be company-owned. For more details, check out this article: Workplace Privacy and Employee Monitoring
4. What is their refund policy?
Before you purchase, make sure that the company offers a money-back guarantee on their products. Not every spy app works on every phone. There are a few reasons why this occurs, including software issues, hardware limitations and compatibility problems. That's why it is important to deal with a reputable company that offers a money-back guarantee, so you can get a refund if the software doesn't work as promised or doesn't work at all. Do your research to ensure the company has a good reputation and has been around for a long time.
Know Before You Buy
The spy app CANNOT be installed remotely. To download and install the spy app on the monitored phone, you will need physical access to the phone for a few minutes. Beware of those that promise "remote installations". Please keep in mind that if something sounds too good to be true, it probably is.
Internet connection required. An internet connection is required to download, install and activate the spy app. Also, the app requires an Internet connection (WiFi or mobile data) to upload captured data to the app's server. If their phone loses Internet connection (e.g. airplane mode or out of range of a Wi-Fi network), the app will just save the captured data in the phone's storage and upload them later when Internet is available. Learn more about how the cell phone spy system works.
5. Do they offer customer support?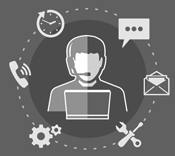 You also want a cell phone spy software with 24/7 customer support – so there's always someone there when you need help. FlexiSPY and mSpy both have 24/7 technical support by live chat, email and phone, while Highster Mobile technicians are available by phone during working hours or by email at any time. Stay away from companies that don't have contact details on their website.
One of the best ways to know if a spy software is legit, is if their website provides you with all the information you need to make an informative decision. Reliable companies will explain how the software works, the features it includes, compatibility, common questions, as well as any costs that are associated. Do your research and find a company you can trust.

Thanks for reading. I hope you've learned something from this guide. If you have any questions just send me an email at [email protected] and I'll be happy to respond. :).