Hoverwatch is a computer and mobile monitoring software developed by Refog. It is available for Android, Windows and macOS. It runs silently in the background, recording all activities performed by the user such as messages sent and received, phone calls made and received, web sites visited, and every keystroke typed. All recorded data is sent to an online account.
I like Hoverwatch because it is simple and easy to use. It also comes with a 3-day free trial, so you can try before you buy. I have tested it on both an Android phone and a Windows 7 computer, and it works great.
Getting started with Hoverwatch
To get started, you simply create an account on the Hoverwatch website, install a hidden app on the target device, and then let the app do its thing. That's it. As long as the target device is connected to some sort of internet connection — whether it be Ethernet, Wi-Fi, or 4G — Hoverwatch can record user activity and then sends that data back to its server. You can track this information by logging into your account and clicking the name of your target device.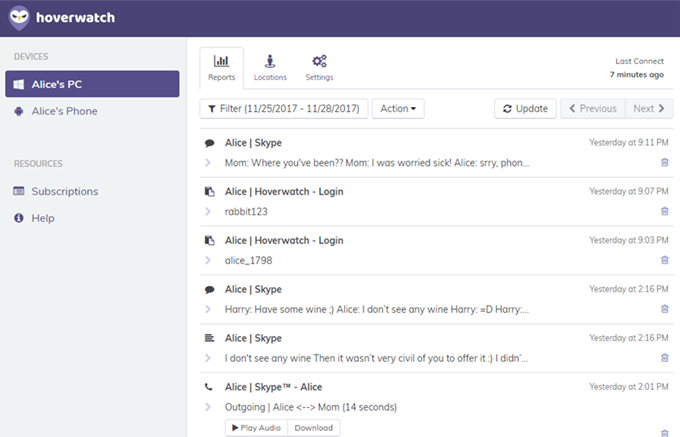 Hoverwatch supports the following operating systems:
Android 4.x to 7.x
Windows 7, 8, 8.1 and 10
Mac 10.9, 10.10 and 10.11
Note: The app requires an internet connection to work properly.
Keep in mind, you must have physical access to a target phone (or computer) to install it.

Hoverwatch for Android
On an Android phone, this app installs in two modes, rooted or not. When Hoverwatch is installed on a rooted Android device, it can take screenshots and monitor instant messengers like WhatsApp, Snapchat and Facebook Messenger. I don't recommend rooting the phone unless you're a power user and know what you're doing.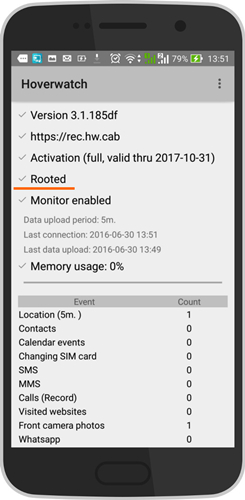 The good news is that most of the features do not require you to have a rooted Android. These features include:
Call Recording: Record all incoming and outgoing phone calls.
View Call History: See their call history and missed calls.
View SMS: Monitor sent, received, and deleted text messages.
GPS Tracking: See the location of your target phone on a map.
Contacts: View the contacts in the phone's address book.
Internet: View the phone's browser history.
Calendar: Monitor their calendar entries.
Track Camera: Take a photo of the person holding the phone.
SIM Change Notification: Receive alerts if the phone's SIM information changes.
Stealth Mode: The app runs in stealth mode and is invisible to the user.

How to setup Hoverwatch on Android
1. To install Hoverwatch for Android, first, head over to https://www.hoverwatch.com and create a free account with your email address.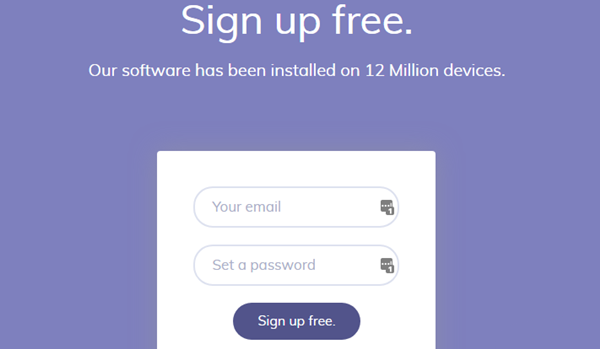 2. You have to enable "Unknown Sources" on your target phone to install Hoverwatch. This can be done by going to Settings > Security and check Unknown sources.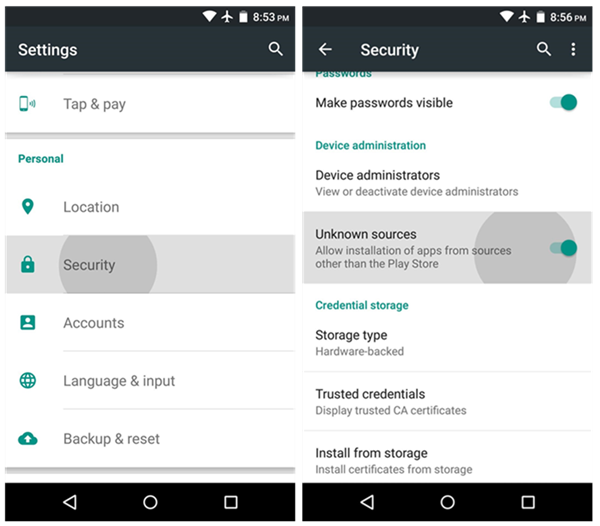 3. Open a web browser on the target phone, go to www.hoverwatch.com/login and log in with your email and password.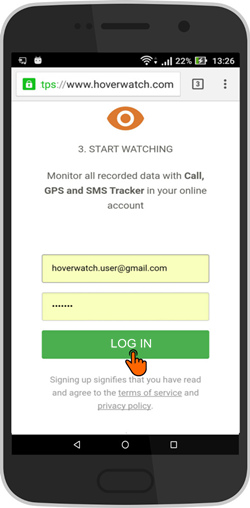 4. Tap on the Download button to get the APK file. The download file is just 1.22 MB in size.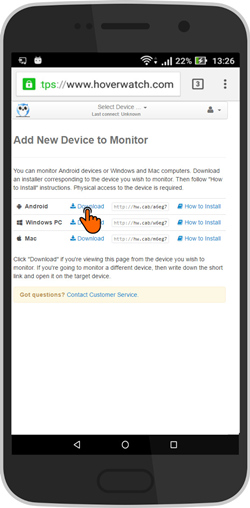 5. Once the download is complete, open the file to install. The app will ask you who you want to monitor. You have four options: kid, employee, yourself or other. Select the one that best fits your needs, and then make sure "Hide Hoverwatch icon" is checked.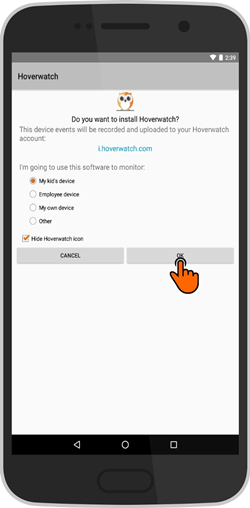 6. Enter your username and password and activate the app.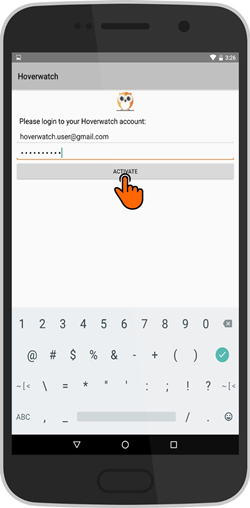 7. Once the installation is done, you can log into your account and start monitoring.
Now, I've only been able to test this for a short period, but the service performs exactly as it says it will, and performs well. You might have to take a little time to begin with to get it set up but it's not rocket science. You might also want to check the legal ramifications if you plan to secretly monitor anyone over the age of 18. While I think tools like this are incredibly powerful and demonstrate the capabilities of today's average smartphone, the social, and very human, implications of trust might need to be considered before diving into a subscription.
Pricing and Plans
There's a free 3-day trial that doesn't require a credit card. After the trial expires, you will need to upgrade to a paid plan in order to continue using the service. Hoverwatch has two plan options: the Personal plan, which lets you monitor a single device; and the Family plan, which lets you monitor up to five devices.
The Personal plan costs $19.95 a month, three-months for $49.95, or one year for $99.95. The Family plan is $39.95 per month or $199.95 per year.
While it's pricey, Hoverwatch is one of the easiest-to-use, most powerful Android spying apps I've used.