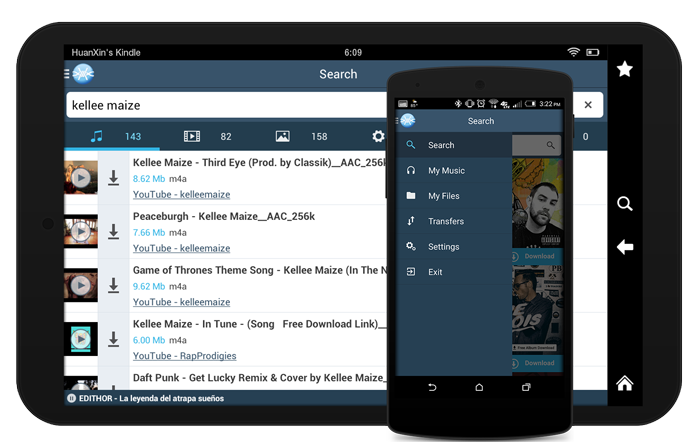 FrostWire Plus Torrent Downloader allows easy search, download, play & sharing of files and media with others. All torrent activities are handled within the app so you won't have to scour the web for links to input within the app.
For those unfamiliar with torrents; they are peer-to-peer (or person to person) file sharing apps. Therefore it allows you to, in essence, search similar files another user many have on their device to share. Collectively as a group you too can share the file(s) with other in seek of them. FrostWire Torrent Downloader removes much of the complication of finding and downloading media torrent files.
If you download the Google Play version, then YouTube downloader and SoundCloud downloader features have been removed as they violate TOS. You can, however, download FrostWire Plus directly by clicking here to get these features back. We must note, without those features Frostwire still is awesome… let's get into some of those features!
If you've used other torrent apps you'll notice you have to search outside the app for torrent links from often times questionable sites, then paste the links within the app in order to start downloading. With FrostWire Torrent Downloader you can do this directly in the app. Like Google Search it has instant search with filtered results by media type. It filters all music, video, pictures, apps, eBooks, and torrents files.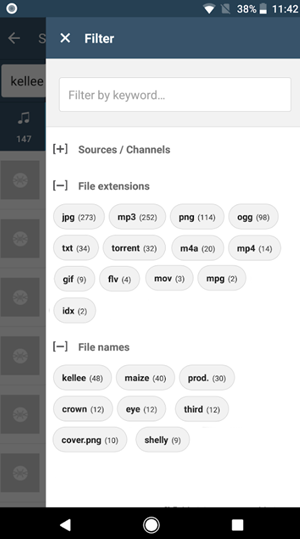 Once you find file(s) you can download simply with one tap. There is a fully featured music and media player with gesture support too. Sharing is simple as the app indexes all your media and you can granularly select which media to share or opt to share all. It also has a simple file manager to edit or rename files if you desire.
I value that it gives you the option on how to seed and download files. Meaning you can choose to seed (contribute to others downloading files from your device) or not. You can also choose to download on mobile data or WiFi only- for those who have limited mobile data plans.
FrostWire Plus Torrent Downloader is a superb app for finding, downloading and sharing files with others. It makes it simple to search within the app, even allowing convenient filtered results. Once files are downloaded you can manage and play directly from the app too. You can even obtain YouTube Downloader and SoundCloud Downloader when you install FrostWire Plus directly from the developer's website.