We live in a digital age where so much of what we do relies on passwords, pin numbers, reference numbers, codes and security questions. I would guess every day we encounter one of these gatekeepers at least once. The more we interact on the Internet, the more of these accounts we create and the more we ultimately have to remember. We also have to carry a lot of information around with us – credit cards, drivers license, ID, etc. Here's where Dashlane can help. The Dashlane Password Manager app lets you enter all your information into one easy to use, secure and customizable platform.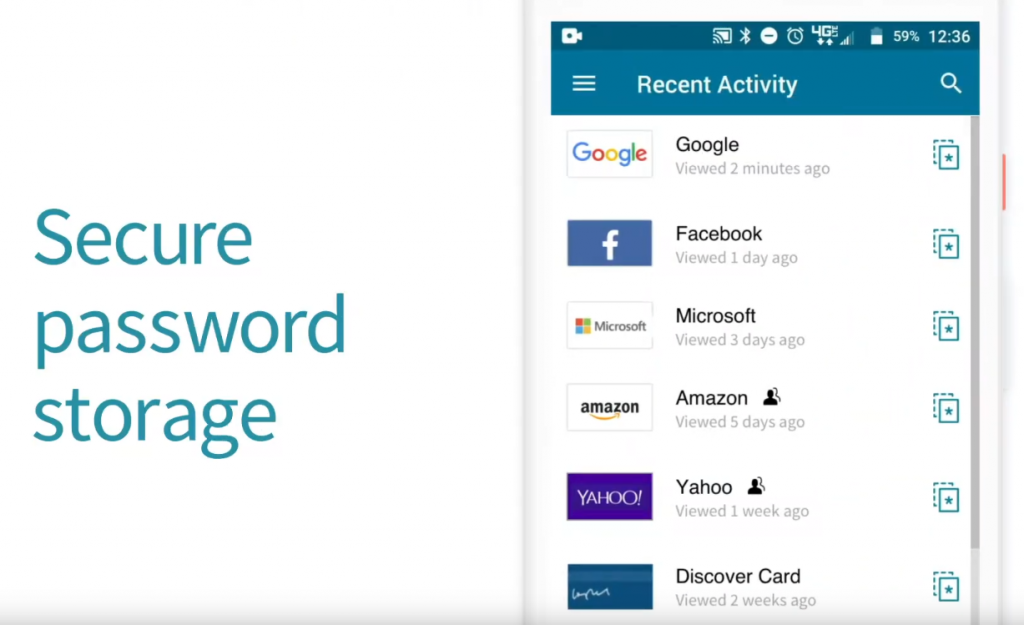 Dashlane comes in free and premium versions. The free version lets you store up to 50 passwords. The premium version, on the other hand, allows you to manage unlimited passwords on unlimited devices. The app is available on Google Play and Apple Store.
If you're anything like me, you visit a number of sites every day that requires log in – Amazon, Facebook, Twitter, eBay, Instagram, Gmail, you know as well as I do there's a lot of different places. While remembering passwords can sometimes become either an act of perpetual guesswork, cookies or just a reliance on just one or two passwords which you use on all sites, deep down we know this isn't that secure but sacrifice this knowing that there's no way you can remember them all if they were different. Also, I am personally rubbish at remembering addresses. Whenever family birthdays come up I am forever bugging people to remind me of their address. With Dashlane I can securely store all this information on my phone, which with my memory, is a life-saver!
Having such a range of templates is great, there's almost everything you can think of right there in the app, with thousands more online. It is also easy to input your information, with lots of fields to ensure the data is correct, which lets you, for example, create an exact replica of your card on your phone.
Security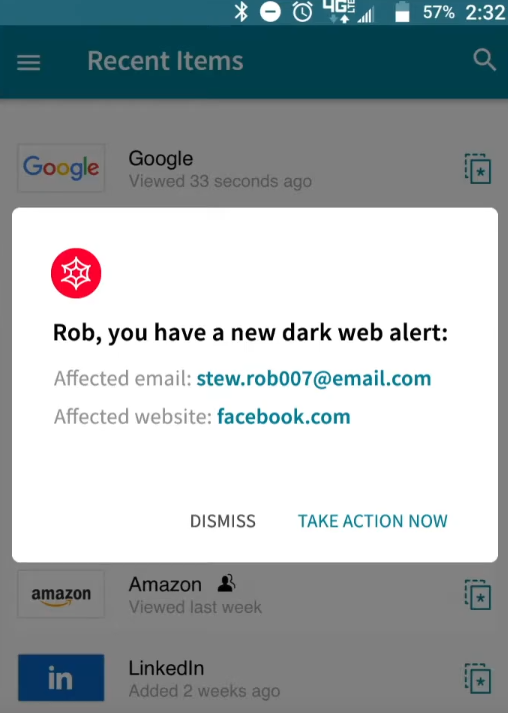 Security is, and perhaps always will be, an issue for people using the Internet. Victims of the recent Capital One security breach can attest to that. Which is why the 256-bit encryption on Dashlane is quite reassuring as it is the standard adopted by the US Government.
It is a bit of a chore to input all your data, it left me wishing there was an easier way of collating it all, but then I could feel secure knowing it was accurate. The other thing that might prevent people being interested in the app is the price. We know Dashlane do not always do things very cheaply. But then spending money on an app like Dashlane should be reassuring seeing as it is a security product.
Dashlane Password Manager is incredibly useful as anyone sat in front of a computer screen with the words 'invalid password' might agree (I've been there countless times). This app lets you store all that info right there on your phone. Lots of other information can be stored too, addresses, clothes sizes (really!), medical details, insurance details etc. This saves you having to carry all of this paperwork around in your pocket.
Ease of Use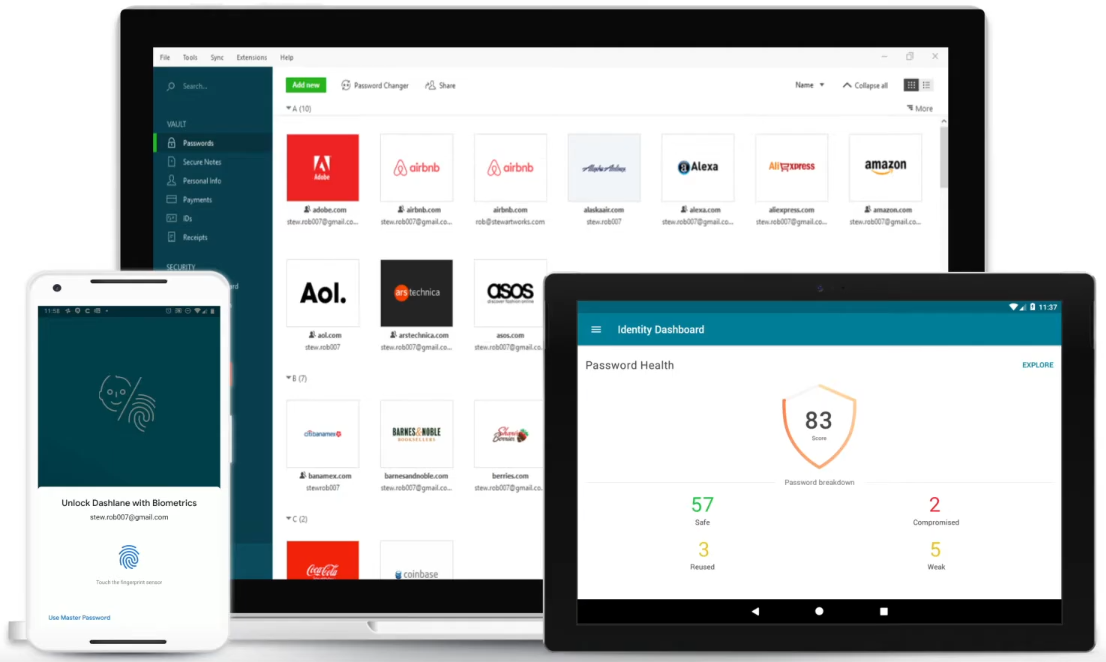 There are a host of menus and options, which can be a little overwhelming, but after a little time navigating through the app you shouldn't have too much trouble. It can be a chore to input all the information, but I guess you will want to make sure it is correct.
I guess this depends on the information you put into the application. If you put a lot of your passwords and secure information into it, you could find yourself using it daily. It could therefore depend on how much you use your usual wallet/purse.
Should you Download Dashlane? At $39.99 per year, it's not a cheap app to download. However it made me wonder – if someone I didn't know offered to look after my car for free, would I trust them? Possibly not. Dashlane is very secure and simple to use. If you have a lot of data and find yourself forgetting some of it, perhaps you want to make yourself more secure online and create a variety of passwords rather than relying on just one or two- this app is very useful. I still have reservations over the price but if you value the concept of keeping all your information on one secure place, Dashlane Password Manager is an essential download.