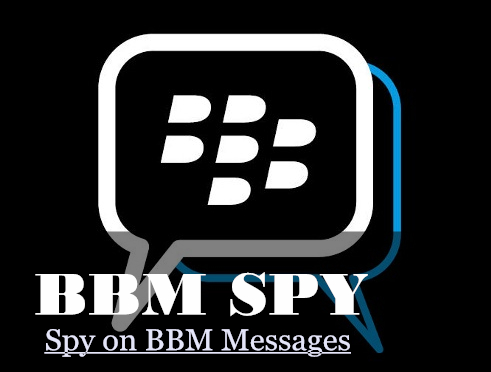 BBM is the acronym for BlackBerry Messenger and it is an instant messenger (IM) app that uses the internet for text exchanges between users on this brand of smartphone. It is a popular alternative to SMS (short message service) that is common among cellular service plans. SMS services not free depending on your customer agreement.
Because of the popularity of BBM messaging, StealthGenie provides a feature to monitor the text exchanges when using this IM app for those with this brand of smartphone.
The Reasons for Spying on BBM Messages
Before exploring the reasons why someone would want to spy on SMS messages, one must ask the "who" question. Who wants to spy on BBM messages using StealthGenie? The answer is parents and employers and the reasons they have are as follows:
Users (children and employees) prefer this route for IM message exchanges because they think it is more hidden than SMS
Parents want to know with whom their kids are chatting with
Employers need to know what their employees are chatting about
There is a need to eliminate time wasting
Employees might be using offensive text with co-workers
Children might be the victims of cyber-stalking or cyber-bullying via BBM messages
As the first point mentions, children and employees fear that if they use SMS excessively that charges might appear on the monthly cell phone bill thus giving away the extent that they are messaging.
How StealthGenie Does It with BBM Messages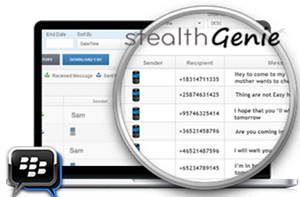 How does the StealthGenie spy app go about monitoring BBM messages on BlackBerry cell phones? It does it using the following methodology:
1. Logs the event details of BBM chats such as date/time and the sender or recipient.
2. Shows all text in the message exchanges.
3. Gives you the provision to export BBM logs to .CSV.
4. Shows the contacts.
By giving the provision to export BBM logs to a .CSV file, you can take that output file and load it into your own reporting software such as Microsoft Excel. As you probably know, with Excel you can generate a myriad of different reports which can be useful for employers tracking utilization.
StealthGenie Provides the Answers to BBM Message Spying
The ability of StealthGenie spy software to track BBM messages on BlackBerry smartphones translates to answers for parents and employers with concerns about usage of this IM app. These answers include the following:
1. Adds one more hook into the text messaging activities of your child or employee. When your children and employees decide to use BBM as an alternative to SMS then it is no problem because StealthGenie can monitor this too. It takes away an additional place to hide activities.
2. Answers the "who" question concerning BBM chats. As a parent, you get to see everyone with whom your child is communicating and steer them away from friends who are a bad influence on them.
3. Allows you to identify inappropriate language. You can see when your teenagers are using profanity in BBM texts. Furthermore, as an employer, you can detect if your employee is harassing another. Or, you can see if employees are criticizing your company to those outside of it.
4. Restores employee productivity. Because as an employer, you will be able to see the extent of time-wasting with BBM chatting, you will then have the facts you need to get your employees back on track.
5. Helps you safeguard your children. This goes back to answering the "who" question with regard to whom your children are chatting with. When they are contacted by strangers who could be predators, you will be able to see this. Your child might not tell you that this happened, but you will be able to intervene before the situation gets worse.
BBM messaging has been popular for quite some time and it makes sense that StealthGenie spy software provides monitoring for this attractive free alternative for conversing with another.
If you are a parent or employer and give or issue BlackBerry smartphones to your children or employees, you need StealthGenie for the reasons listed above. Find out more from StealthGenie review and order your subscription without delay.