Can You Install Cell Phone Spy Software Remotely?
Cell phone spy software cannot be remotely installed for a few reasons as you will see below.
The Basic Installation Prerequisites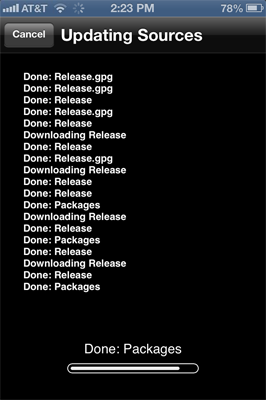 There are basically four reasons why cell phone spy software cannot be installed remotely and these are:
Physical access of the smartphone is required.
Configuration steps that require human interaction need to be carried out.
Traces of the install must be removed by the administrator.
May need to contact customer support
These steps don't even mention that an iPhone needs to be jailbroken and an Android device must be rooted to accept installs from unknown sources. These two cases require a person to carry out what is involved there.
Access to the Physical Device a Must
Cell phone spy software is typically installed via the target smartphone's web browser or through the Cydia app that you will find on a jailbroken iPhone. Thus, you need to have your hands on the device. The best advice is to purchase and install a cell phone spy before you give a smartphone to your child or employee.
Configuration Needs a Person's Decision
Another reason that physical access to the smartphone is necessary is because there may be configuration decisions that need to be made during the installation. For example, you may need to decide which logs will be sent or adjust the upload interval. It all depends on the manufacturer.
Removing Traces of the Installation
This is dependent on the manufacturer of the cell phone spy software as well. Some products require you to take some additional steps like hiding the Cydia app (for iPhone) to ensure that all traces of the install have been removed. This way, you can be certain that the app will run fully undetectable by the user of the smartphone.
Another example is the need to remove the record of the download from the device's web browser. Most products use the device's web browser to make the download. Thus, you would need to go into the browser's history page and remove all records.
Customer Support May be Necessary
There's always the possibility of running into minor difficulties when installing cell phone spy software thus you would need to have the physical device in your hands while customer support guides you through to a successful installation.
It is also of utmost importance to understand that you cannot install cell phone spy software on just anyone's smartphone. You must have ownership of the device. Parents buy smartphones for their children and employers own company-issued smartphones so no problem here. Otherwise, you could get in hot water for violating privacy laws at the Federal and state level.