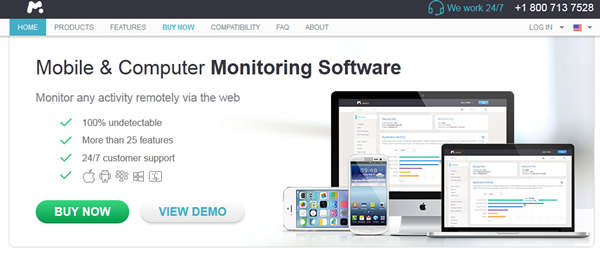 mSpy is an award-winning monitoring application that allows you to monitor your child's activity on their smartphone and computer. It is developed by Bitex Group, a private company headquartered in London, England. mSpy is currently used by over one million customers worldwide and is considered one of the best cell phone monitoring software on the market.
If you want to keep an eye on what your kids are doing online, who they're talking to and where they are, consider the mSpy. It's a bit pricey, but it's well worth it.
The mSpy app is available for most major smartphones, tablets and desktop computers. Their no-jailbreak version is now compatible with all iOS devices (including iPhone, iPad and iPod Touch) and all iOS versions including iOS 11.x. To find out if your device is compatible, check here: https://www.mspy.com/compatibility.html
How Does It Work?
mSpy works by recording the device's activity and uploading it to your account. To use it, you must first subscribe either monthly or annually to a basic or premium plan. You can cancel your subscription any time.
Once you've subscribed to mSpy, you should be able to log in to your account. Next, you will need to download and install the mSpy app on their smartphone or computer. The installation instructions will guide you through downloading and installing the software.
Once installed, it runs in the background, and becomes invisible to the user, so your children won't know they are being monitored. mSpy will immediately start monitoring and recording all activities taking place on their phone or computer.
These activities include GPS locations, phone calls, social media, IM chats, texts, emails, photos, videos, contacts, browsing history, keystrokes and much more. These data can be accessed through your mSpy account.
If you are experiencing any problems, please don't hesitate to contact them. The support team is available to help around the clock via live chat, email and phone.

Is my device compatible with mSpy?
The mSpy monitoring software is currently available on iOS and Android mobile devices, as well as Windows and Mac computers. You can check to see if your device is compatible by visiting www.mspy.com/compatibility.html
Supported operating systems
Android OS 4.0 and up
All iOS versions (No Jailbreak)
iOS 6 – 8.4; 9 – 9.1 (Jailbreak)
Windows XP, Vista, 7, 8 and 10
Mac OS X Lion (10.7) up to El Capitan (10.11)
For the purposes of this review, I tested the app for Android.
Installation and Getting Started
mSpy is designed to be easy to use and set up, even if you're not a tech savvy person. After purchasing a subscription, you will receive an email containing your username and password.

Once your account has been created, you can log in to the mSpy control panel at https://www.mspyonline.com.
After you login, you should see the Setup Wizard. From there you can select the device that you want to install the software on. Click to select your device, and then click Proceed. It will walk you through the installation process.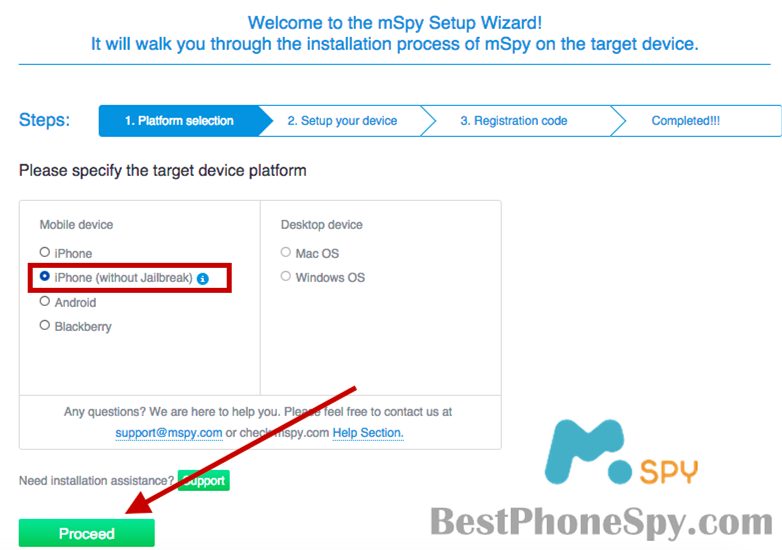 Here's a step-by-step tutorial on how to use the no-jailbreak solution.
I installed the app on a Samsung Galaxy S6 running Android 5.0 for testing. Installation took just a few minutes. Below is a step by step guide on how to install it on an Android phone.
Step1: Enable Unknown Sources – This allows you to download apps that are not available on the Google Play Store. To enable unknown sources, press the Menu key from the Home screen and tap Settings. Select Security, then enable Unknown sources by moving the slider to the right.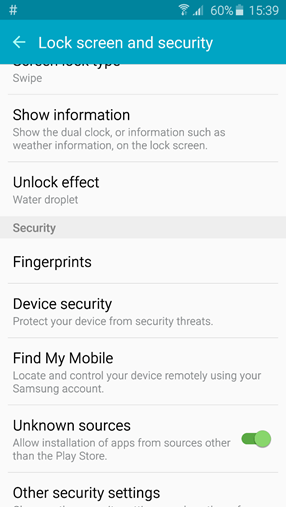 Step 2: Download and Install the App – The download link can be found in your control panel. Simply type the URL into the phone's browser to download the app (an APK file). Once the download is complete, you will need to select the .apk file and install it.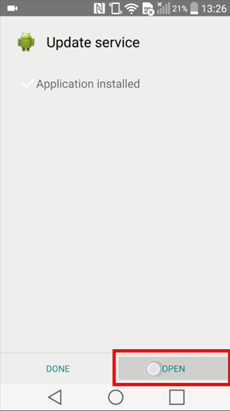 Step 3: Hide the App Icon – When installation is complete, open the mSpy app. You will be asked to agree to the license agreement. Tap Accept to continue. The app will then ask who you will be monitoring. Choose employee, child or other. You will be then asked if you want to hide the mSpy app icon. Select "Icon is useless. I don't need it" and tap Continue.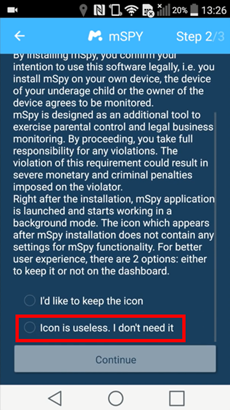 Step 4: Root Access – When you start the app for the first time, SU will pop up a dialog asking for root access. Make sure Ask Again is not checked and tap Grant (or Allow) immediately.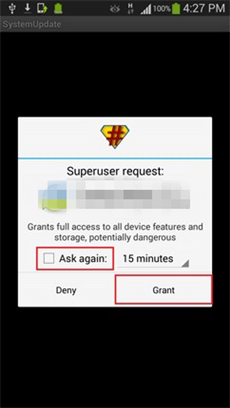 Note: if this message doesn't appear, it means that the phone is not rooted. Some features (keylogger, email and instant messengers monitoring ) will not be functional.
Step 5: Enter Registration Code – You will be prompted to enter your registration code. This 8-digit code can be found on your control panel which is located on "Step 3" of the online installation guide. Press the "Complete Registration" button and you're all set.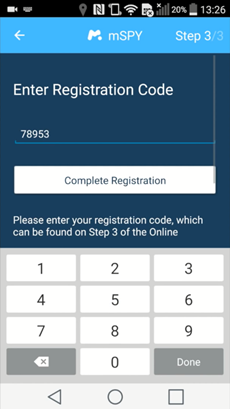 The installation is finished, and you can now login to your account to check the monitored data. It could take up to 20 minutes before you see any activity appear in the control panel.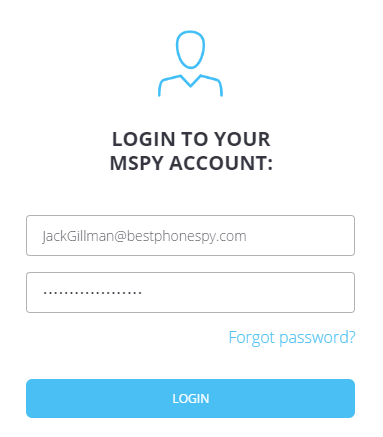 What Makes mSpy Different?
mSpy has many unique and interesting features that make it a great choice for families.
1. No Jailbreak Required: mSpy was one of the first to offer monitoring software for iPhone without jailbreaking the device. You don't even need to install any software on the phone. This technology works with your iCloud account, and all logs will be available in your control panel.
2. Keylogging: mSpy records every keystroke made on a mobile device or computer. This will help you see everything that is typed in a variety of instant messaging apps such as Skype and WhatsApp. This feature is available on Android, Windows and Mac OS.
3. Device Change: Whether you have a monthly or annual subscription, your subscription can only be used on one device at a time. However, it is possible to deactivate the license on the old device and activate it on the new one. You can move the license as often as you like.
4. Geo-Fencing Feature: Using a map in your control panel, you can mark as many "Allowed" and "Forbidden" areas as you want and get instant alerts every time your kids enter or leave those areas.
5. Upload Settings: This is a good option if you're on a limited data plan. In your control panel, you can choose to upload the monitored data over Wi-Fi, or both Wi-Fi and cellular networks, so you can avoid overage charges.
6. Excellent Customer Service: Their technicians are knowledgeable, efficient, friendly, and always ready to help you with any issues or questions you may have. You can reach the technical support team by phone, live chat and email.
Best of all, you can try out a free demo on their website before you buy, so give it a try.

Plans and Pricing
mSpy Basic costs $29.99 per month, $59.99 billed every three months, or $99.99 billed annually. mSpy Premium offers three pricing tiers: $69.99 per month, $119.99 every three months, or $199.99 annually. If you're looking to save money, consider purchasing an annual plan.
Family kit plans are offered, allowing you to monitor 3 devices. These plans start at $359.97 for 6 months or $479.97 for 12 months. mSpy also has bundle plans beginning at $84.99 per month that allow you to monitor their phone and computer at the same time, under the same account.
You can pay for your subscription using a credit card or PayPal. mSpy does offer a 14-day money back guarantee, but it applies only if the software doesn't work.
How Good Is the Support?
mSpy is one of the top monitoring software for many reasons. Everything about this software caters to the customers needs. mSpy is aware that issues can occur at any time, so they want to make sure that there are no gaps in monitoring. Therefore, they offer 24/7 customer support.
Not only can you reach support around the clock, but you have your choice of how to contact them. Contact choices are based on the package that you purchase. The Basic Plan includes email support only. With the Premium Plan, you have your choice of email or live chat support.
Phone support is available for a fee of $12.99. This service can help you with main feature setup, step by step installation, and general support.
The mAssistance installation service is designed to help you install mSpy smoothly and seamlessly. A trained technician will remotely install and configure the software on your child's cell phone or computer. mAssistance is an optional service that can be purchased for as little as $44. Note that you will still need to have access to their device in order to use this service.
Conclusion
mSpy is easy to use and has a user-friendly control panel, which can be accessed using a web browser. The support team offers exceptional service, which will ensure you get the software up and running on the target device. The robust features will ensure all activity is recorded, and ready for you to view. The Keylogger is an exceptional addition, that allows you to see every keystroke entered on the device, even those that are deleted.
Overall, I am pretty satisfied with the ease of use, customer support, and robust features it has to offer. It is a great application that can help you understand activities that are occurring on a phone or computer. I hope this mSpy review has given you some guidance regarding this monitoring software.
mSpy is an affordable solution, that is backed by a company who truly cares about your needs. I highly recommend giving it a try. Visit mSpy.com »
Last updated November 15, 2017.