How Does Cell Phone Spy Software Work?
Choosing the right cell phone spy software can be a bit confusing. There are many features, pricing options, and companies to choose from. It is important that you understand how the software works and how to use it.
No matter if you're using mSpy or FlexiSPY, they all work the same way. You may notice some differences in the way the software is set-up or reported, but the overall function of the cell phone spy is the same. Here is a quick overview of the process:

Installation
You'll need access to the target phone at least once, to install the spy software. The software is installed directly onto the phone and runs in the background without the user's knowledge. After it's installed, you can monitor their phone activity remotely. The activity logs can be accessed by logging in to the software's web-based control panel.
In order for the software to function correctly, there are some things you must do. It is very important that the user's cell phone is compatible with the software, otherwise monitoring will not work correctly. All cell phone spy apps have to be physically downloaded to the device. Any company that claims installation can be done remotely is a scam.
Read more: Is it possible to install cell phone spy software remotely?
Web-Based Control Panel
The control panel is a web-based interface provided by the spy software company that allows you to check all recorded logs of the monitored phone's activities like phone calls, texts, instant messages, emails, photos, videos, contacts, browser history and much more. It also allows you to see the phone's location on a map.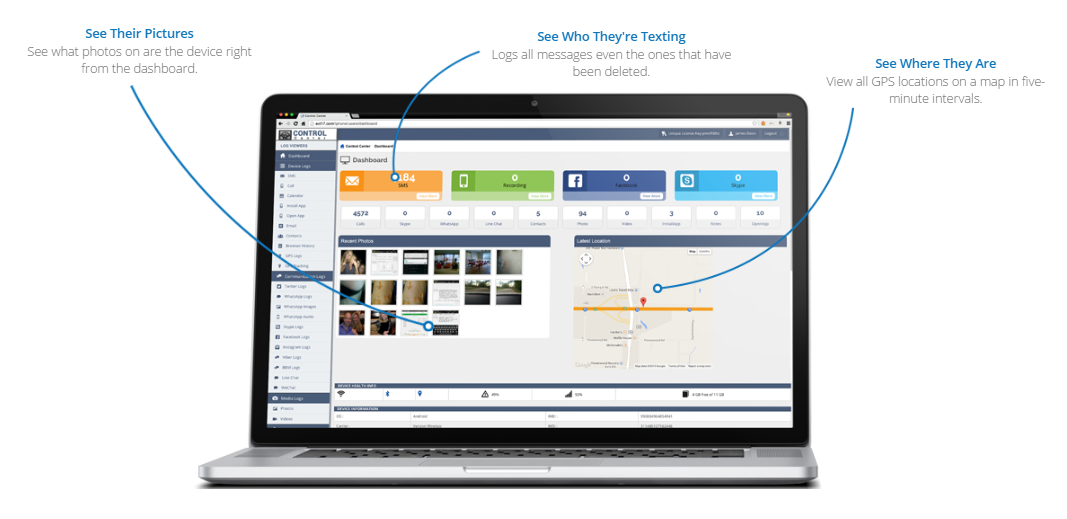 From this dashboard you will be able to do the following:
Download and review all the activity logs, such as recordings, photos, videos, messages or logs directly to your PC.
Remotely control the phone, such as lock or unlock the phone, start recordings, interrupt cell phone usage and even delete the software.
Set up alerts and notifications. Get instant alerts when a specific word is used in an SMS or email.
Access all your account settings and manage your payment options.
Compatibility
In order for the cell phone spy software to work, or even be downloaded, the target device must be compatible. Most spy apps, like Mobile Spy, mSpy, Highster, and FlexiSPY are compatible with both iPhone and Android smartphones. A full list of compatible devices can be found on the company's website. Make sure that the user's phone is on the list of supported devices.

Jailbreaking and Rooting
You will need to make sure the target iPhone is jailbroken before downloading and installing the spy app. Rooting for an android is not always necessary, but may need to be done for some of the advanced features to function properly.
Please note: If you know their Apple ID and password, you can use mSpy to spy on their iPhone without jailbreaking or downloading any software. However, iCloud Backup must be enabled on the iPhone.
Internet Access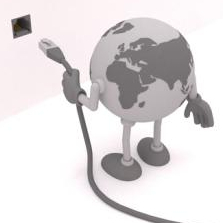 The cell phone spy software requires an internet connection to work, 3G, 4G or Wi-Fi for example. The software will not be able to send activity logs to the control panel without a reliable internet connection.
If you are having issues with your software, it could be caused by installation errors, compatibility issues, and bad internet connections.
Summary
The cell phone monitoring software offers a variety of features that records detail logs about the users cell phone activity. To ensure the software can function correctly, it is important to have a device that is compatible, have a good internet connection, and ensure the software is installed properly.
Last updated October 20, 2017.